Who is Paul?
Or rather, who am I?
My name is Paul Bodifée and I have been fascinated by technology and cars from an early age. Always working in technical professions, where the creative part appeals to me the most.
I have restored several old-timers and then you have a lot of things that you can hardly give up. In 2008 I built my first Rover V8 coffee table. When it turned out that other petrol heads also liked that, the range has grown to what it is now. Thinking and building remains the most fun part, when a product is ready, new ideas spontaneously come up and my hands start to itch.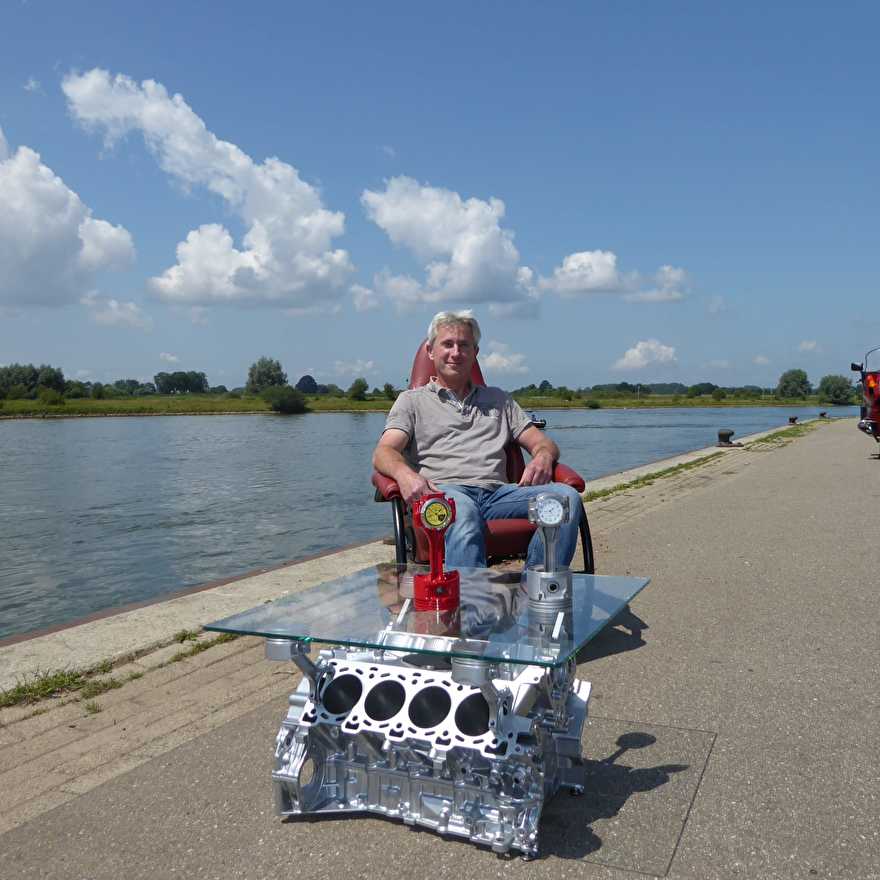 Questions or suggestions? mail me!
mailto: Paul@Pauls-Car-Art.nl
phone: +31(0)6-14139370
Do you want to stay informed of the latest developments and new items?
Subscribe for the newsletter!
You can also meet me "live" and admire all products at the following fairs.
Languages

Nederlands

Deutsch

English
Shopping cart
No items in shopping cart.